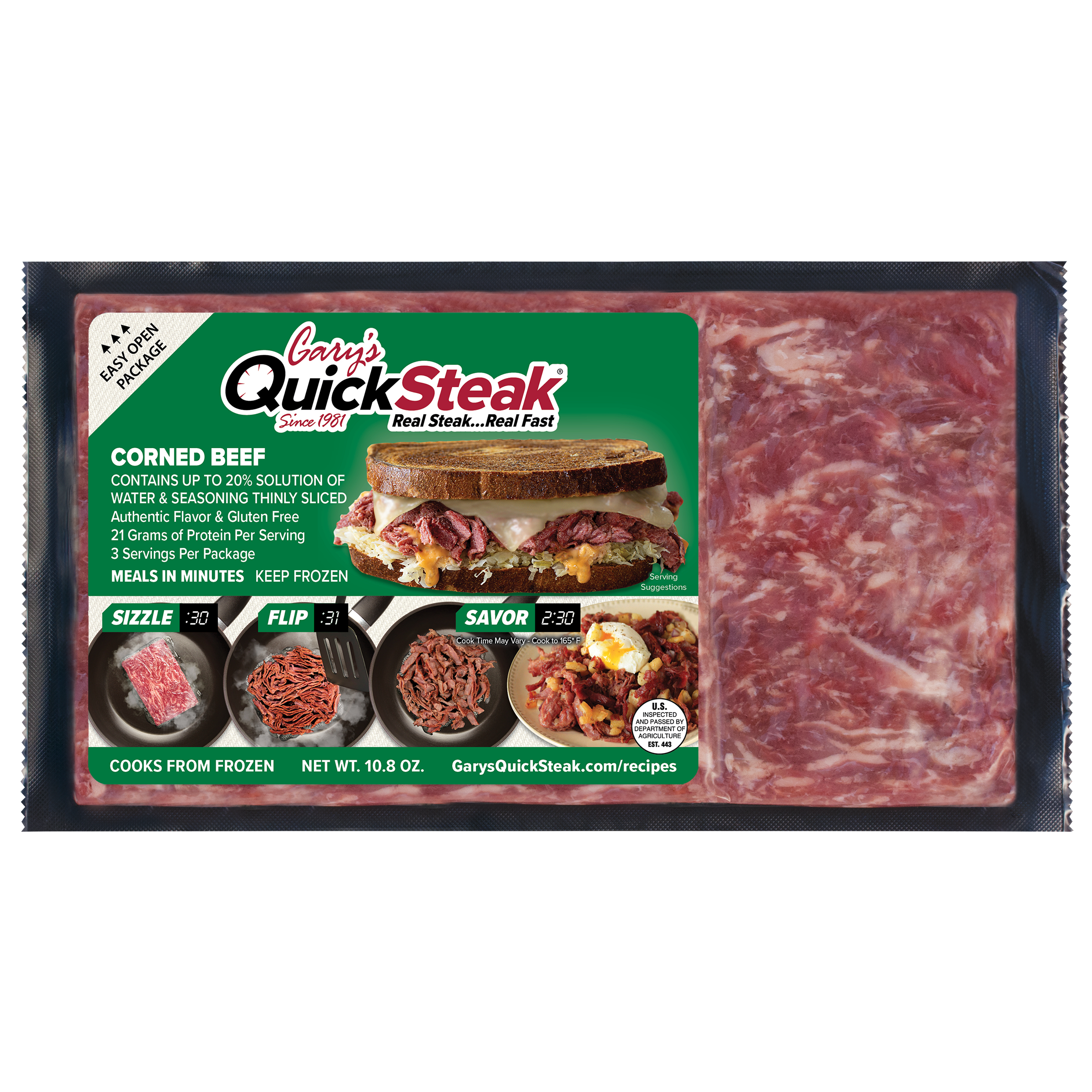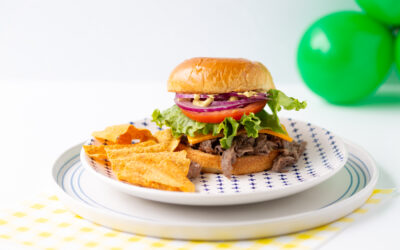 Trio Slider TrayThis Trio Slider Tray is made using Gary's QuickSteak Beef Sirloin, Chicken Breast, and Corned Beed!Are you ready to elevate your summer gatherings with a feast that will leave your guests craving for more? Look no further! Prepare to tantalize your...
®"We bought the corned beef and had corned beef sandwiches with 2 parts. Then made corned beef hash with the third part. Both were very good. We bought it again." – Margie C
Gary's QuickSteak® Corned Beef can be used to make quick Reuben sandwiches, appetizers, dips, and is great in corned beef hash! It can be cooked from frozen (no thawing required), contains 19g of protein, cooks fast, and has a tender, juicy flavor. Gary's QuickSteak® Offers Quality Sirloin, Chicken, and Corned Beef–Ready to Eat in Minutes. Simply Sizzle, Flip, and Savor!
Corned Beef
Authentic Flavor
Gluten-Free
21 Grams of Protein Per Serving
3 Servings Per Package
Package is 10.8 OZ. NET WT.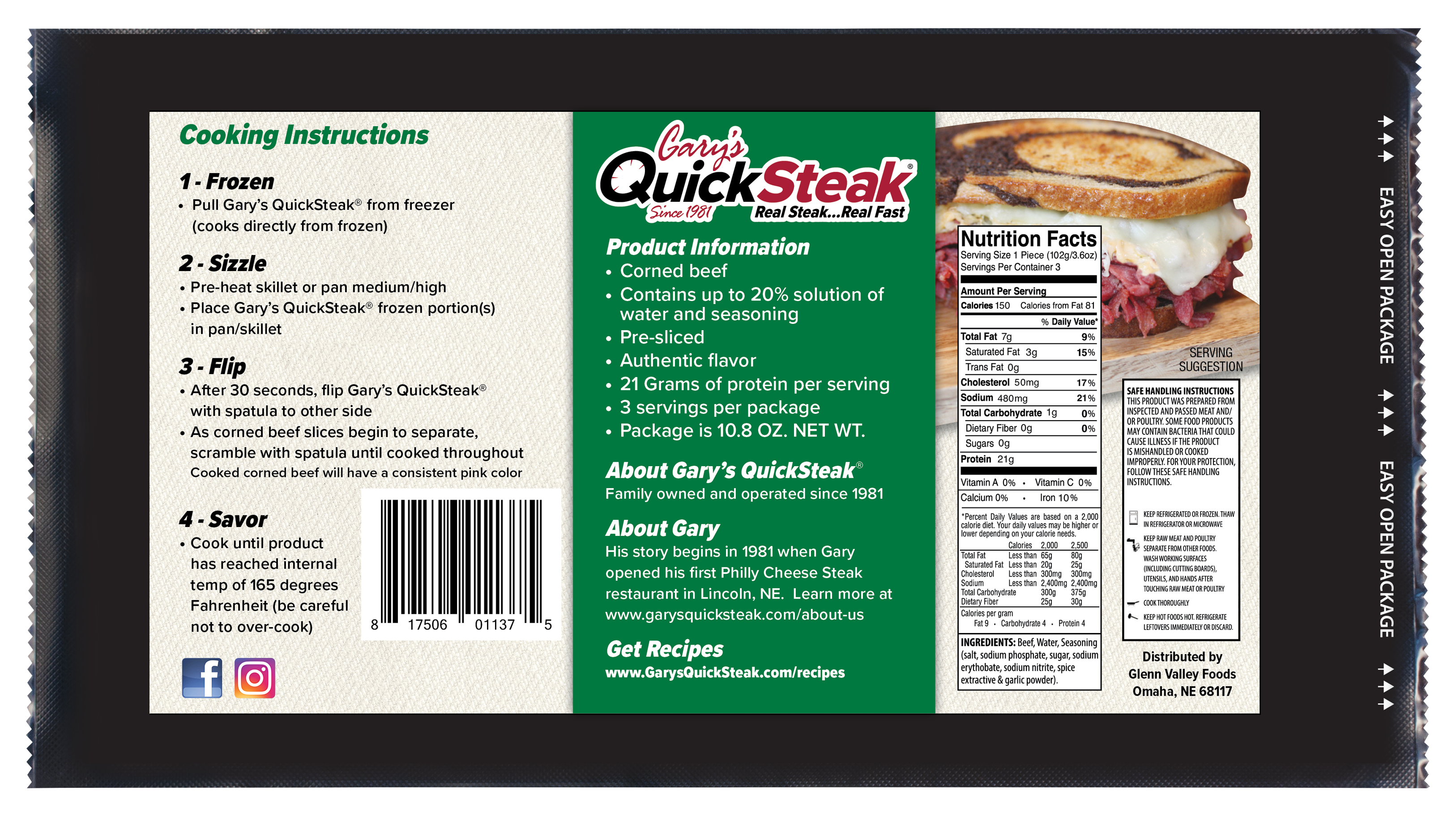 Ingredients:
Beef, Water, Seasoning (salt, sodium phosphate, sugar, sodium erythobate, sodium nitrate, spice extractive, and garlic powder)

Address:
6824 J Street Omaha
Nebraska 68117
Telephone:
(402) 905-2706
We're Open
Mon-Fri: 8AM – 5PM