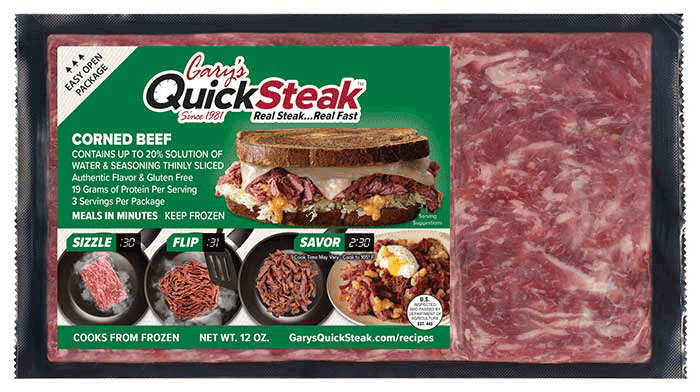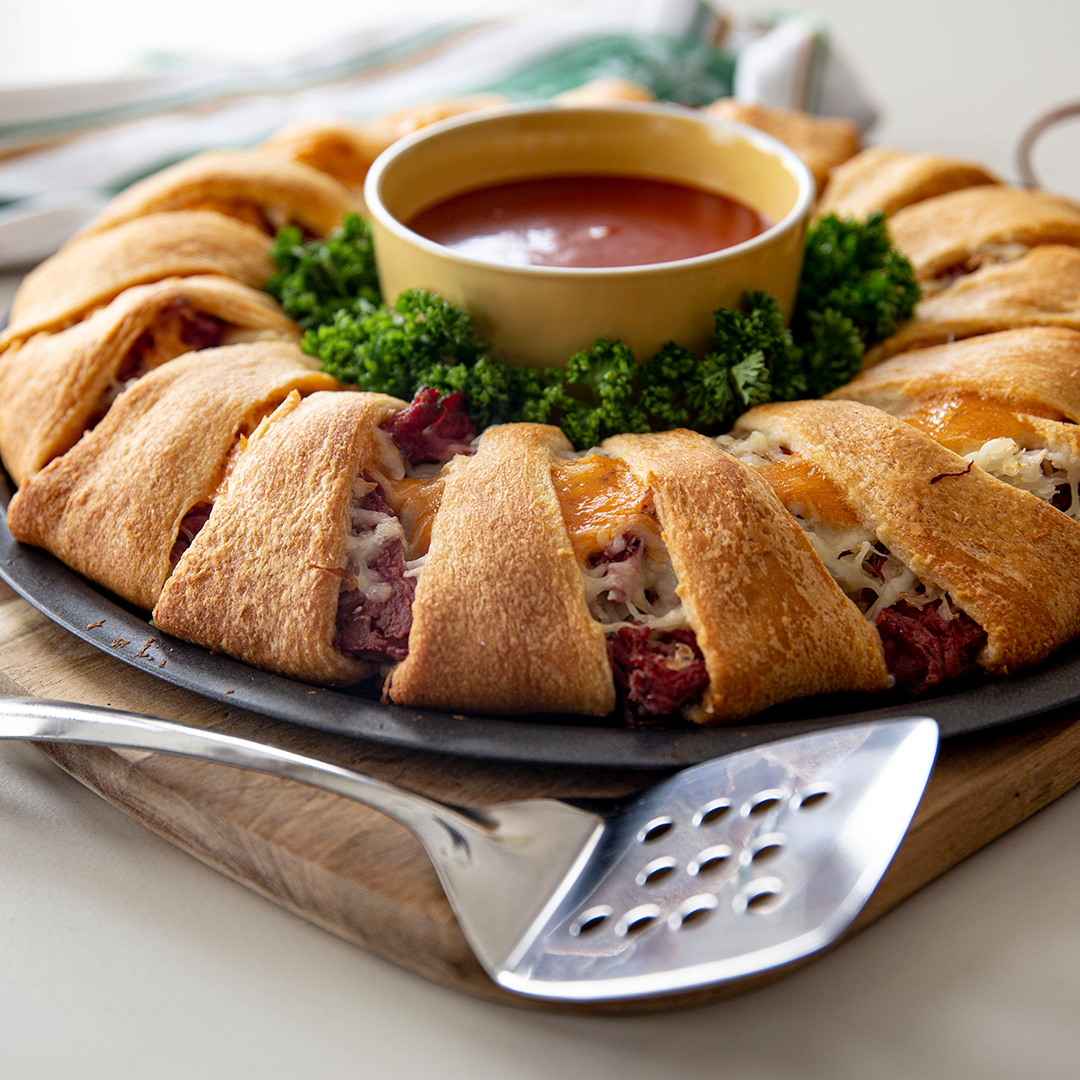 Reuben Crescent RingThis Reuben Crescent Ring is made using Gary's QuickSteak Corned Beef! Address: 6824 J Street Omaha Nebraska 68117 Telephone: (402) 905-2706 We're Open Mon-Fri: 8AM - 5PM Contact Us RECIPES Moroccan Steak Bowl Chicken Cheesesteak Reuben Sandwich...
®"We bought the corned beef and had corned beef sandwiches with 2 parts. Then made corned beef hash with the third part. Both were very good. We bought it again." – Margie C
Gary's QuickSteak® Corned Beef can be used to make quick Reuben sandwiches, appetizers, dips, and is great in corned beef hash! It can be cooked from frozen (no thawing required), contains 19g of protein, cooks fast, and has a tender, juicy flavor. Gary's QuickSteak® Offers Quality Sirloin, Chicken, and Corned Beef–Ready to Eat in Minutes. Simply Sizzle, Flip, and Savor!
Corned Beef
Authentic Flavor
Gluten-Free
19 Grams of Protein Per Serving
3 Servings Per Package
Package is 12 OZ. NET WT.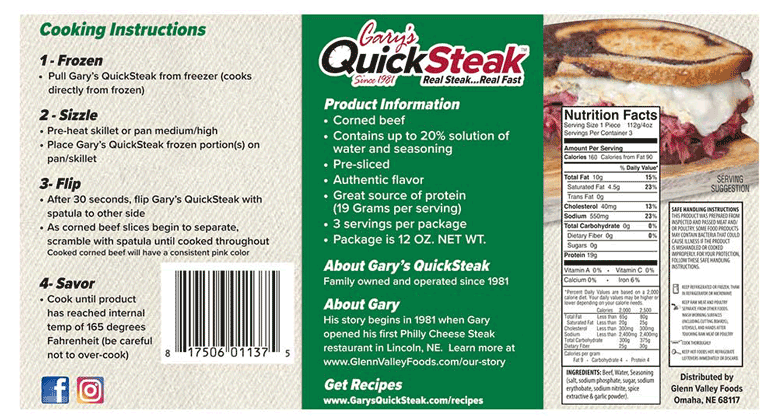 Ingredients:
Beef, Water, Seasoning (salt, sodium phosphate, sugar, sodium erythobate, sodium nitrate, spice extractive, and garlic powder)

Address:
6824 J Street Omaha
Nebraska 68117
Telephone:
(402) 905-2706
We're Open
Mon-Fri: 8AM - 5PM