If you're a restaurant owner or grocer and want to partner with us by offering Gary's QuickSteak, please click below to find out more.
If you're a restaurant owner or grocer and want to partner with us by offering Gary's QuickSteak, please click below to find out more.
Quality sirloin, chicken, and corned beef-ready to eat in minutes.  Simply Sizzle, Flip and Savor!
When restaurant industry pioneer Gary Rohwer founded Glenn Valley Foods in 2009, he set in motion a tradition of innovation and uncompromised quality that started in 1981 when Gary opened his first Philly Cheese Steak restaurant. Most notably, Gary channeled his expertise, industry experience and instinct for understanding the needs of restaurant owners and chefs into creating his now-famous Gary's QuickSteak® Philly meat.
Today, Gary's QuickSteak offers a variety of beef, and chicken and products to a wide range of customers – from top restaurant chains to grocery stores, and even directly to the consumer. Whether our products are utilized as the key ingredient for a new menu offering or a quick, delicious weeknight dinner, our customers choose Gary's QuickSteak because they can count on the convenience and versatility, without sacrificing flavor.
Take this opportunity to experience the quality, value, and convenience of our Gary's QuickSteak products.
Timeline
1980 – Gary wanted a quicker cooking and higher quality steak for his Philly cheesesteak restaurant chain in Lincoln, Ne. so he developed and created a product that turned out to be incredible.  Gary sold his restaurant chain to begin selling his new steak directly to restaurant owners.
1990 – Gary started Heartland Beef, a company that patented and pioneered his new steak across the country that later became known as the legendary "Steak-EZE" which became a 500-million-dollar industry.  Gary sold "Steak-EZE" in 1999.
2000 – Gary felt compelled to get back into the restaurant business, so he created a new Philly cheesesteak restaurant concept which featured "America's Best Philly".  It was so wildly successful that it quickly became a top 100 restaurant chain across the country.  Gary attributes all this success to his new and improved Philly steak, Gary's QuickSteak®.  Gary sold the chain so he could once again bring his new and improved Philly steak product, this time Gary's QuickSteak®, directly to restaurants and consumers.
2012 – Gary started a new meat manufacturing company, Glenn Valley Foods, named after his father.  Glenn Valley Foods is in Omaha Nebraska where Gary's QuickSteak is made.  Gary's QuickSteak is available in over 7,000 grocery stores today and is served at many national restaurant chains with limited international distribution.
2018 – Gary's QuickSteak moved into a brand new state-of-the-art meat processing facility which recently earned the rigorous and credible food safety and quality certification SQF (Safe Quality Foods) which is recognized by retailers, brand owners and food service providers world-wide.  Gary's promise to you and anyone willing to try Gary's QuickSteak is that you will love it and if you don't, reach out to us directly and we will make it right by always providing you a world-class customer experience.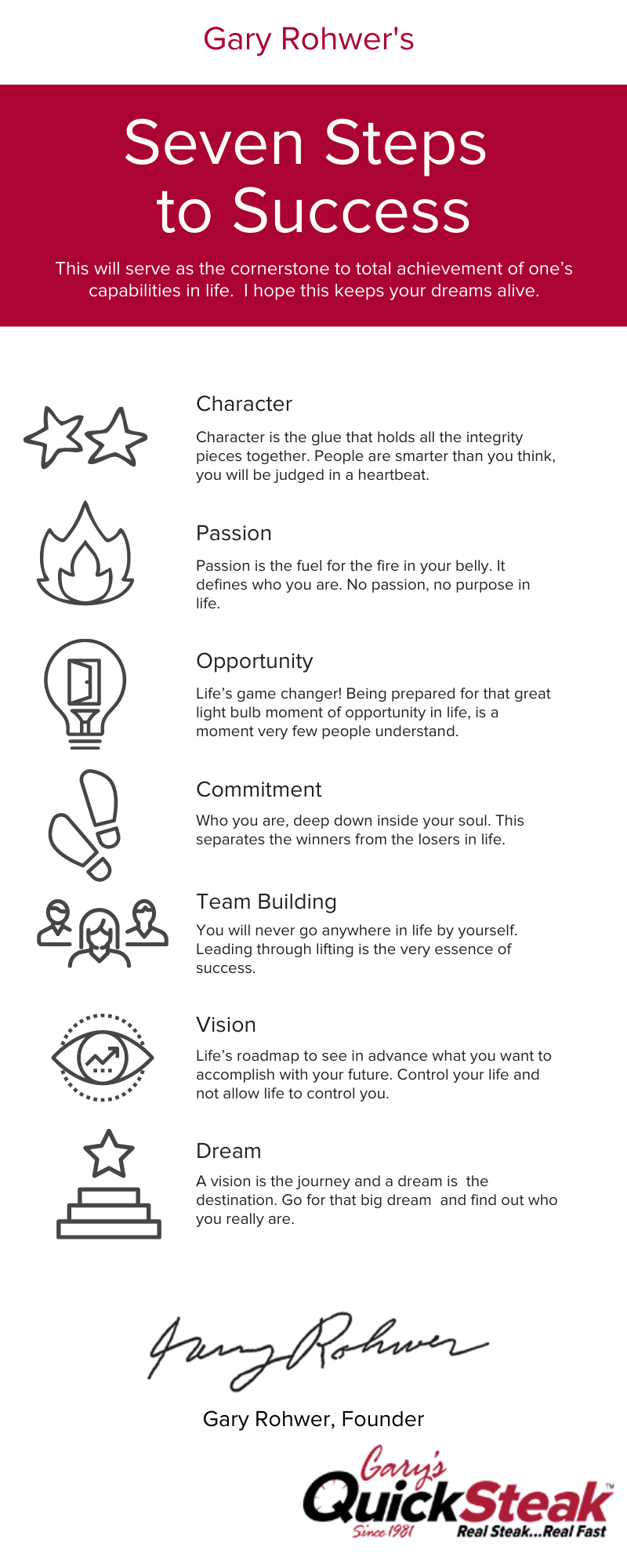 Address:
6824 J Street Omaha
Nebraska 68117
Telephone:
(402) 905-2706
We're Open
Mon-Fri: 8AM – 5PM