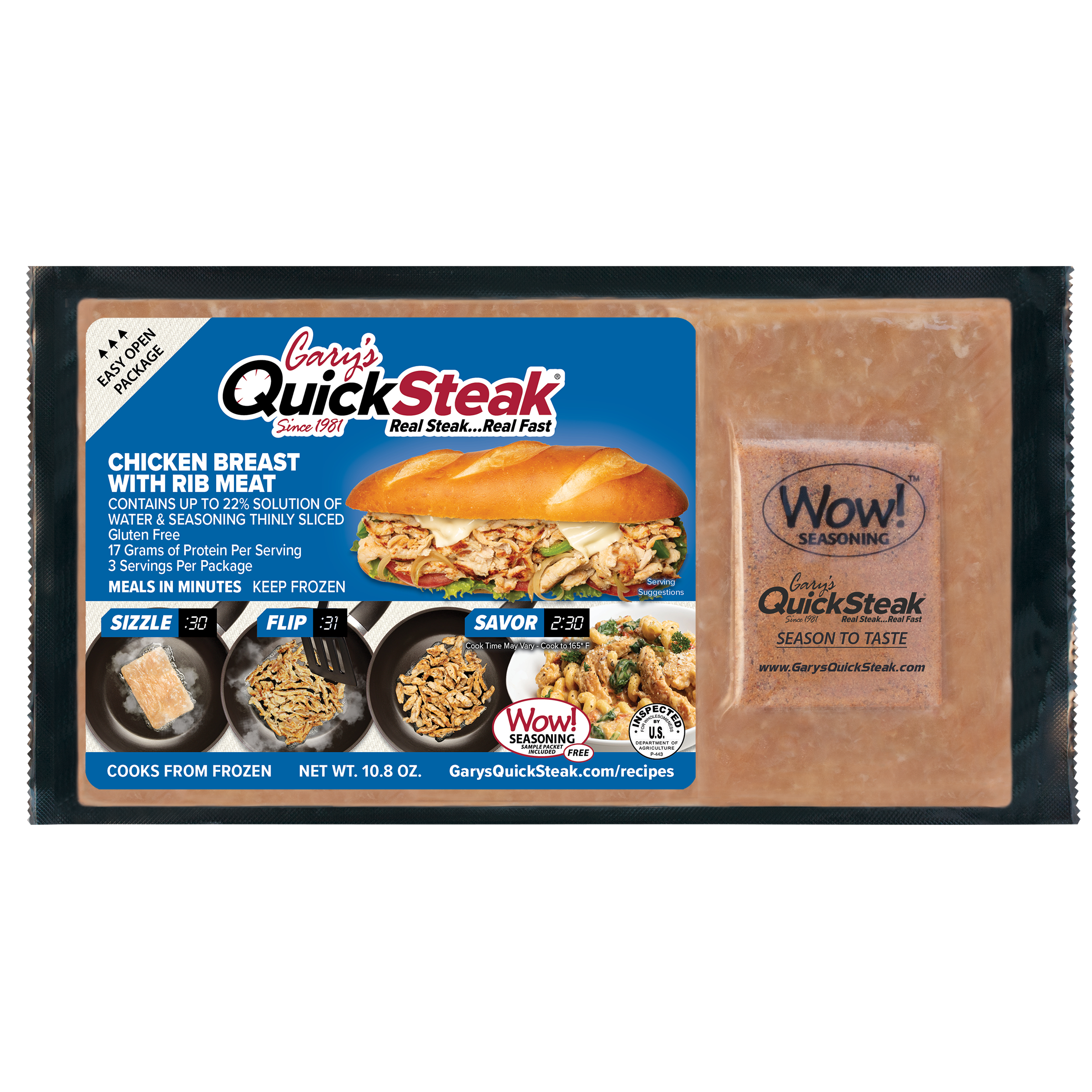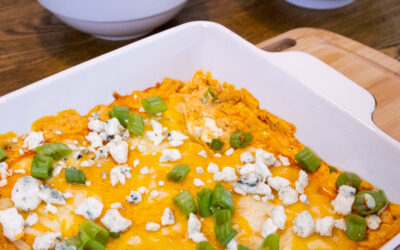 Buffalo Chicken DipIndulge in the perfect game day snack with our Chicken Buffalo Dip, featuring Gary's QuickSteak Chicken. This speedy recipe takes less than 20 minutes to prepare, making it an ideal choice for events, parties, and tailgating! Enjoy it with an...
"The taste, quality, and ease of using in recipes is amazing. I need to keep a supply in my freezer. Highly recommend!! – Facebook Customer
Unlock the secret to preparing the most flavorful, juicy chicken breast in a matter of minutes with Gary's QuickSteak® Chicken. Lightly marinated in all-natural flavors, this chicken goes from frozen to finished in less than four minutes. Why does it cook so fast? Gary patented the process for the fastest cooking Philly steak, and knew his customers would want more! Simply place the frozen chicken in a pan until you hear the sizzle, then flip it over and watch it separate into tender slices. After it finishes cooking throughout, savor it on sandwiches, salads, and more!
Chicken Breast with Rib Meat
No Preservatives
Gluten-Free
17 Grams of Protein Per Serving
3 Servings Per Package
Package is 10.8 OZ. NET WT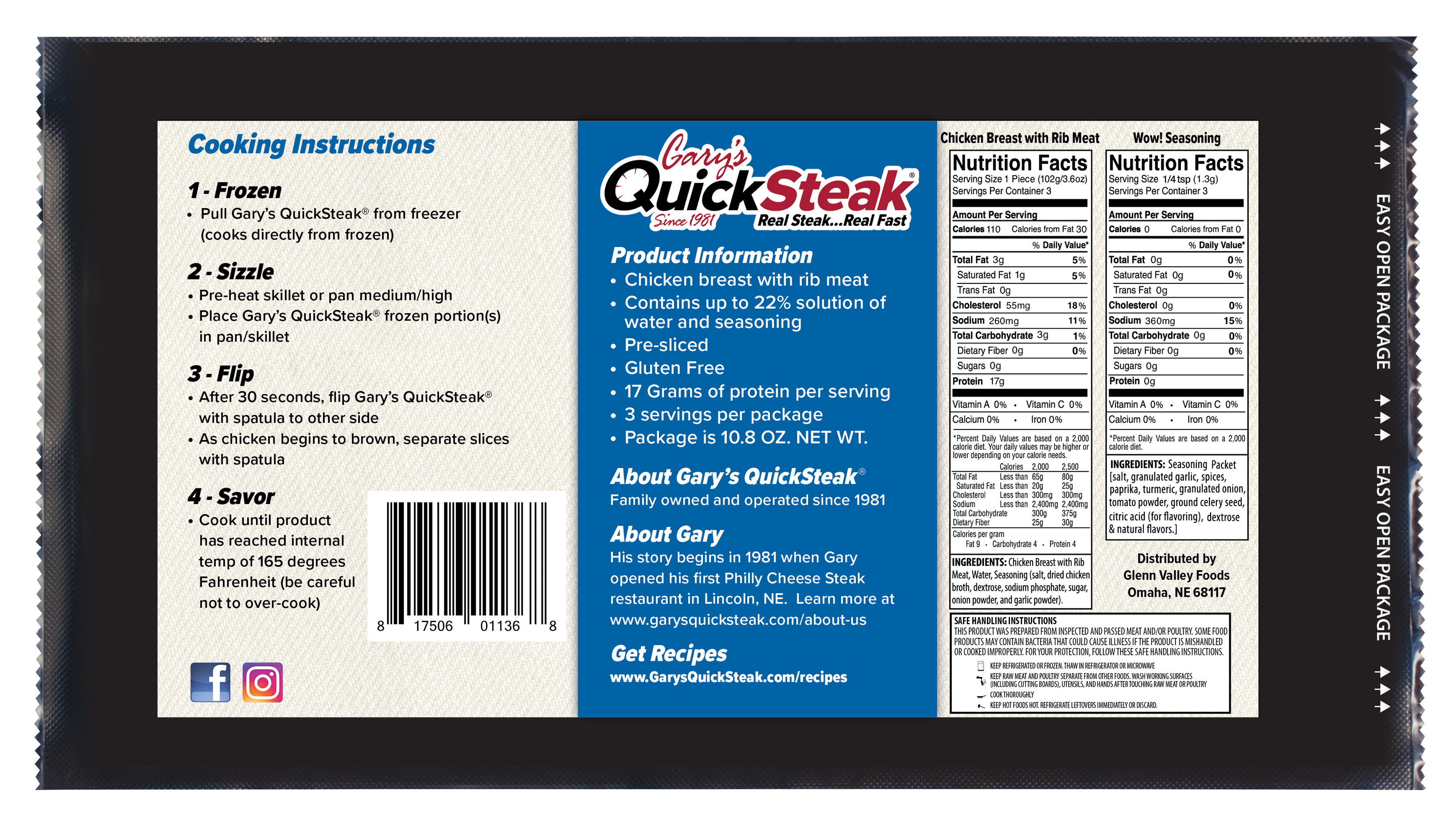 Ingredients:
Chicken Breast with Rib Meat, Water, Seasoning (Salt, dried chicken broth, dextrose, sodium phosphate, sugar, onion powder, and garlic powder)

Address:
6824 J Street Omaha
Nebraska 68117
Telephone:
(402) 905-2706
We're Open
Mon-Fri: 8AM – 5PM