This Spinach Egg Wrap is made using Gary's QuickSteak Chicken Breast!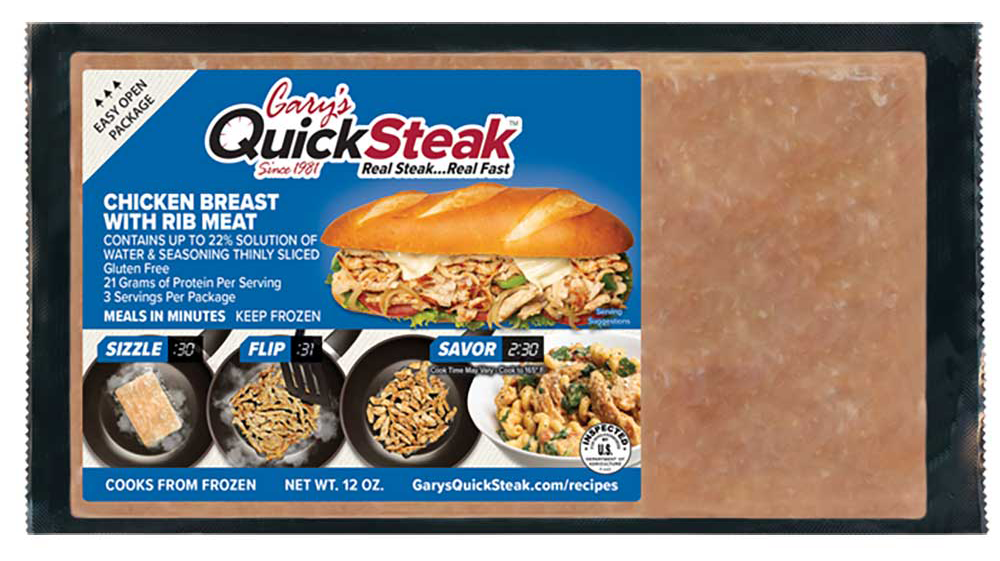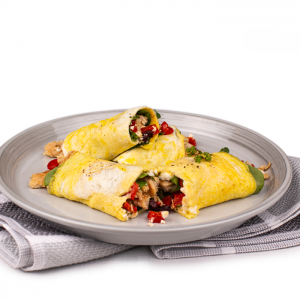 Spinach Egg Wrap
Ingredients
1

12 oz Package Gary's QuickSteak Chicken

2

Tbsp

Olive Oil

6

Eggs

2

Tbsp

Kalamata Olives – chopped fine

1/4

C

Roasted Red Peppers – diced

1

C

Baby Spinach

1/2

C

Feta Cheese

1/4

tsp

salt

Ground Black Pepper – to taste
Instructions
Prepare Gary's QuickSteak Chicken according to package directions, set aside, cover to keep warm.

Whisk eggs together with salt and pepper.

Using a non-stick 6" skillet place over medium heat and coat bottom of skillet with 2 tsp olive oil.

Once skillet is heated (don't let it get too hot or eggs will cook too quickly) cover the bottom of the skillet with 1/6 of egg mixture.

Cook without stirring until eggs just begin to set, lift skillet and move side to side, letting egg mixture coat edges of pan, place back on heat and cook until egg mixture is firm.

Slide from skillet onto a warmed platter, cover egg wrapper with spinach leaves and top with chicken, red peppers, olives, and Feta Cheese.

Fold each side to the middle and turn over with the folded sides down.

Cover and keep warm until the remaining egg wraps are completed.

Address:
6824 J Street Omaha
Nebraska 68117
Telephone:
(402) 905-2706
We're Open
Mon-Fri: 8AM - 5PM