This Reuben Puffs recipe is made using Gary's QuickSteak Sirloin!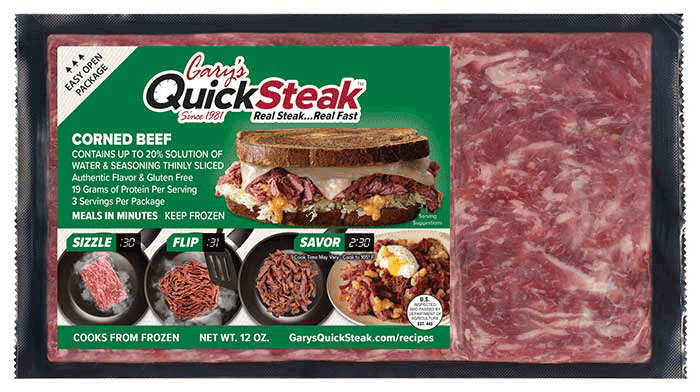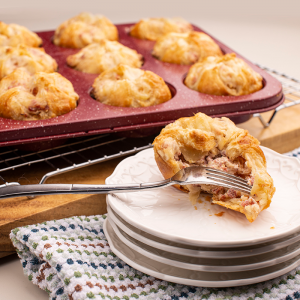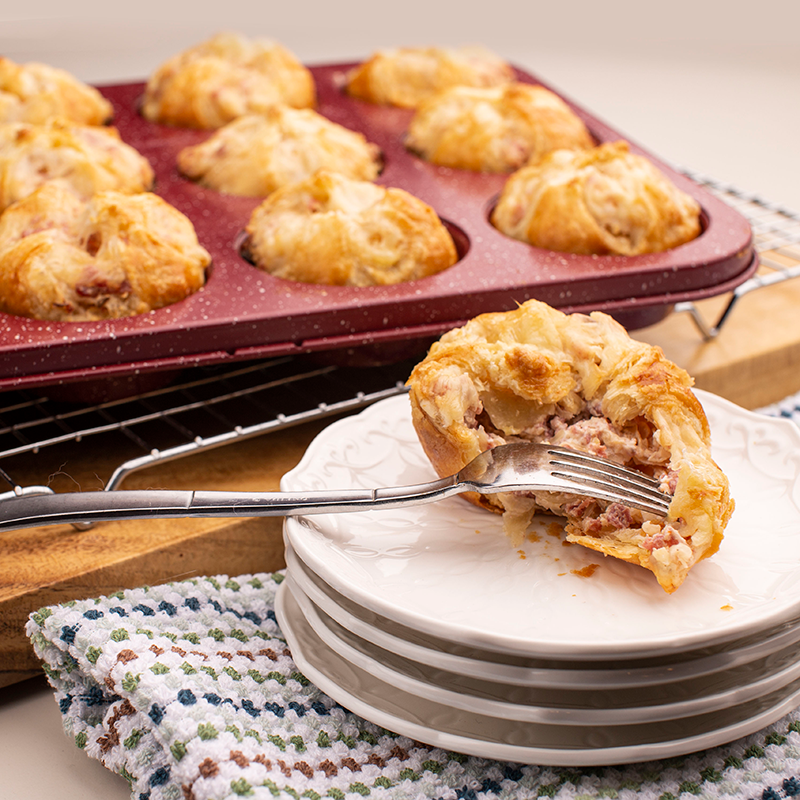 Reuben Puffs
Ingredients
1

12 oz. package QuickSteak Corned Beef  

1 1/2

C

Sauerkraut, drained 

1/2

C

Swiss Cheese, shredded

12

oz

Cream Cheese, softened

1

tsp

Caraway Seed

1/4

C

Thousand Island Dressing

1/2

C

green onions, sliced and chopped 

1

clove

Garlic, pressed

Salt and Pepper

2

Eggs, separated 

2-4

sheets

frozen puff pastry, thawed (keep cold)  
Instructions
Place drained sauerkraut on three layers of paper towels top and bottom. Place in strainer and press out all liquid. Remove paper towels. Wrap in additional 3 layers of paper towels, set aside.

Prepare Gary's QuickSteak Corned Beef according to package directions. Remove from pan and set aside.

In a large bowl, add swiss cheese, softened cream cheese, caraway seeds, pressed garlic, chopped green onions, and prepared corn beef. Add salt and pepper to taste, gently mix together. 

Whisk one of the eggs, fold it into corned beef mixture.

Roll out defrosted pastry dough on a floured surface and cut into squares to fit muffin tins. Place each square into muffin tins and leave corners of the dough hanging over edge. Spoon in filling and fold corners of the dough over filling and pinch together in middle.

Beat remaining egg with 1 tbsp water and brush tops with mixture.

Bake at 400˚ F until pastry is golden and puffed, approximately 20 minutes.

Run a knife around edges of the tins to loosen pastry and transfer onto a rack to cool. Serve while warm.        

Address:
6824 J Street Omaha
Nebraska 68117
Telephone:
(402) 905-2706
We're Open
Mon-Fri: 8AM – 5PM