This Pizza Steak Sandwich features our Gary's QuickSteak® 100% Sirloin Beef, sauteed onions, and is covered with your favorite pizza sauce and melted provolone cheese slices!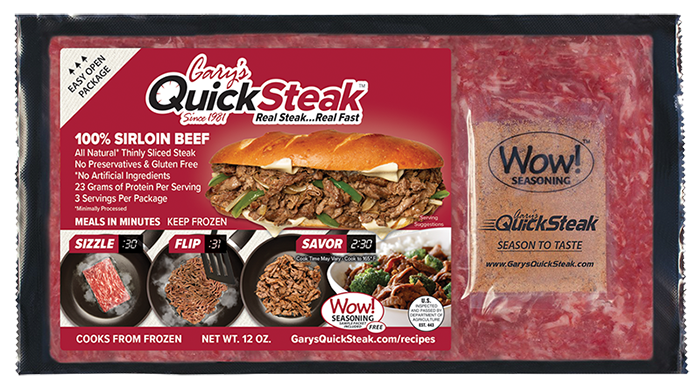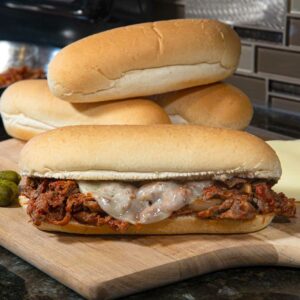 Pizza Steak Sandwich
Ingredients
1

12oz pkg Gary's QuickSteak® Sirloin Beef

3/4

C

Pizza Sauce

1/2

Onion, sliced

2-4

Hoagie Buns

4-6

Provolone Cheese, sliced
Instructions
Add Gary's QuickSteak® to medium/high temperature skillet and prepare as directed on the package.

Add the sliced onion when the meat is just starting to brown, and saute until onions are just beginning to become translucent.

Add pizza sauce to the skillet, stir until sauce covers meat slices and is hot. Remove from heat.

Slice hoagie buns in half lengthwise. Add meat with sauce to the bun and cover with a slice of provolone cheese.

For melted cheese, place the bun with meat and cheese under oven broiler until cheese begins to melt. Top with other 1/2 of hoagie bun.

Address:
6824 J Street Omaha
Nebraska 68117
Telephone:
(402) 905-2706
We're Open
Mon-Fri: 8AM – 5PM