Corned Beef with Vegetables
This Corned Beef with Vegetables recipe is made using Gary's QuickSteak Corned Beef!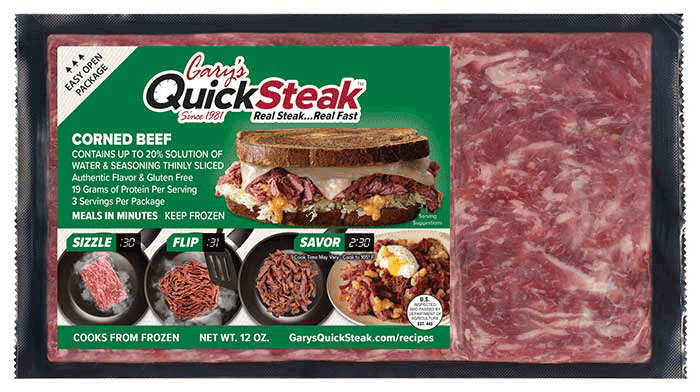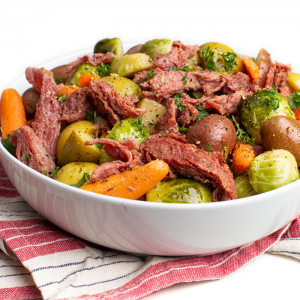 Corned Beef with Carrots, Potatoes, and Brussels Sprouts
Ingredients
1

C

New Potatoes (cut in half or quarters)

1

C

Baby Carrots (sliced in half length-wise)

1 1/2

C

Brussels Sprouts (trimmed and cut in half)

1

12 oz. package Gary's QuickSteak Corned Beef

1 1/2

C

Chicken Broth

1/4

C

Butter

Salt and pepper to taste

Chopped Parsley to taste
Instructions
Add prepared potatoes, carrots and brussels sprouts to medium saucepan and add chicken broth.

Bring broth to a boil and steam vegetables for 20 minutes or until potatoes are cooked and can be pierced with a fork. Set aside.

In large skillet prepare corned beef according package directions.

When meat is finished cooking add vegetables with chicken broth to skillet and top with butter, bring to slow simmer until butter is completely melted.

Top with chopped parsley.

Address:
6824 J Street Omaha
Nebraska 68117
Telephone:
(402) 905-2706
We're Open
Mon-Fri: 8AM - 5PM