Lemon Chicken and Goat Cheese Sub
This Lemon Chicken and Goat Cheese Sub is made using Gary's QuickSteak Chicken Breast!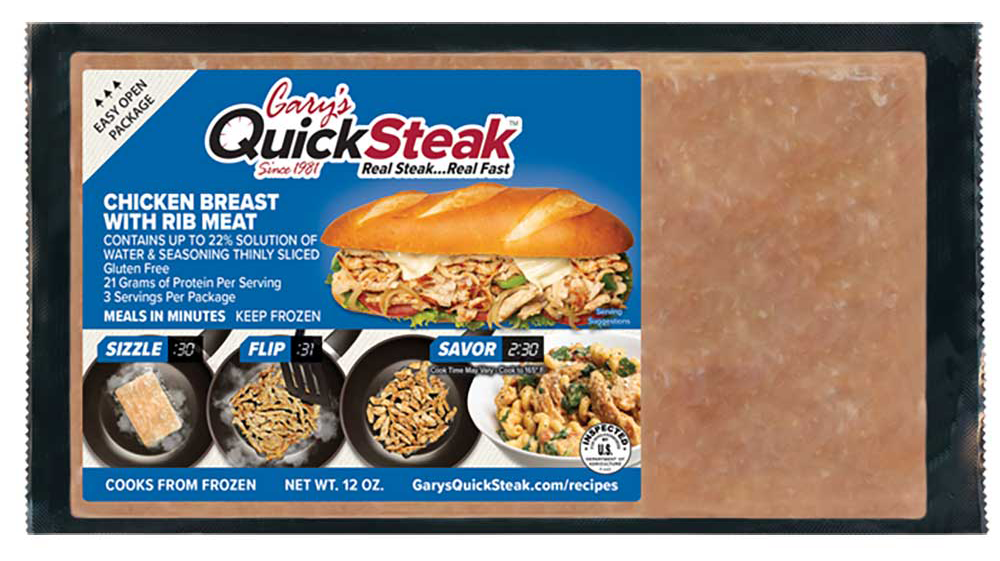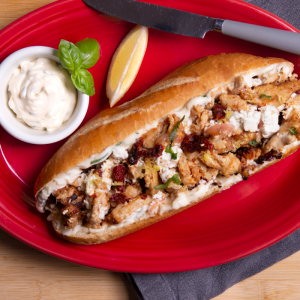 Lemon Chicken and Goat Cheese Sub
Ingredients
1

4oz Gary's Quick Steak Chicken puck

1

Tbsp

butter

2

oz

diced onion

1

oz

chopped garlic

2

oz

mushrooms

2

lemon wedges

1

8" crusty baguette roll

3

oz

Goat cheese

2

oz

sun-dried tomato strips

2

Tbsp

mayonnaise

1

Tbsp

fresh basil, chopped fine
Instructions
Heat butter in large pan to 350 F, place chicken, onion, garlic and mushrooms in and let sizzle for 30 seconds.

Flip chicken, let cook 20 seconds, separate slices and mix in onion/garlic/mushrooms.

Cook chicken to 165 degrees F and squeeze the juice of one lemon in to meat. Add cheese and mix thoroughly.

Add basil and juice from other lemon wedge to mayo and spread evenly on split roll.

Fill roll with chicken/cheese mixture and arrange sun-dried tomatoes over top.

Address:
6824 J Street Omaha
Nebraska 68117
Telephone:
(402) 905-2706
We're Open
Mon-Fri: 8AM - 5PM