Chicken Pot Pie with Cheesy Cornbread Topping
This Chicken Pot Pie with Cheesy Cornbread Topping is made using Gary's QuickSteak Chicken Breast!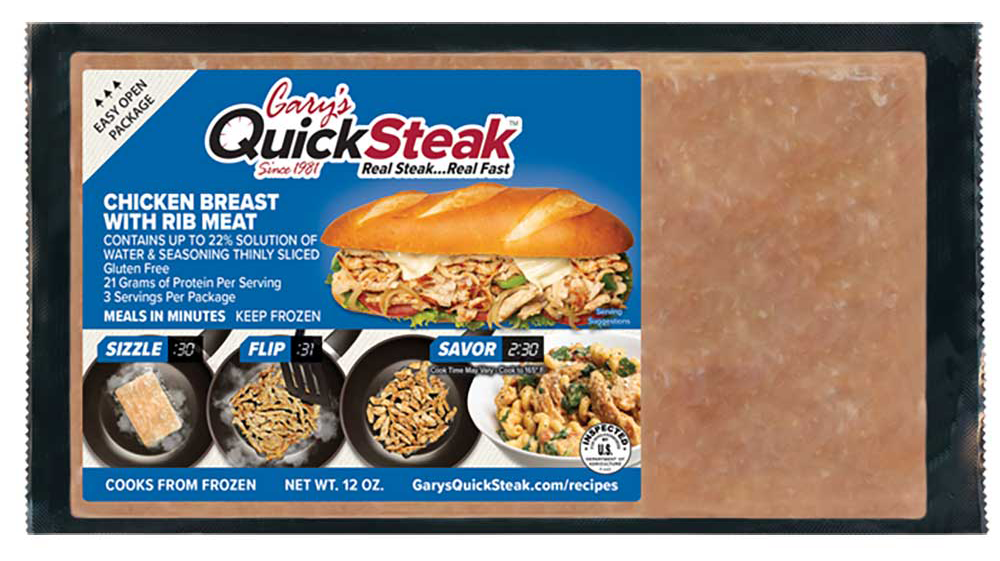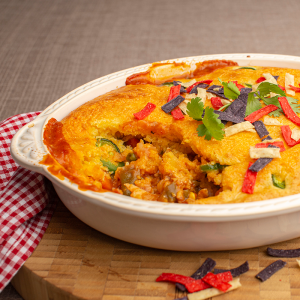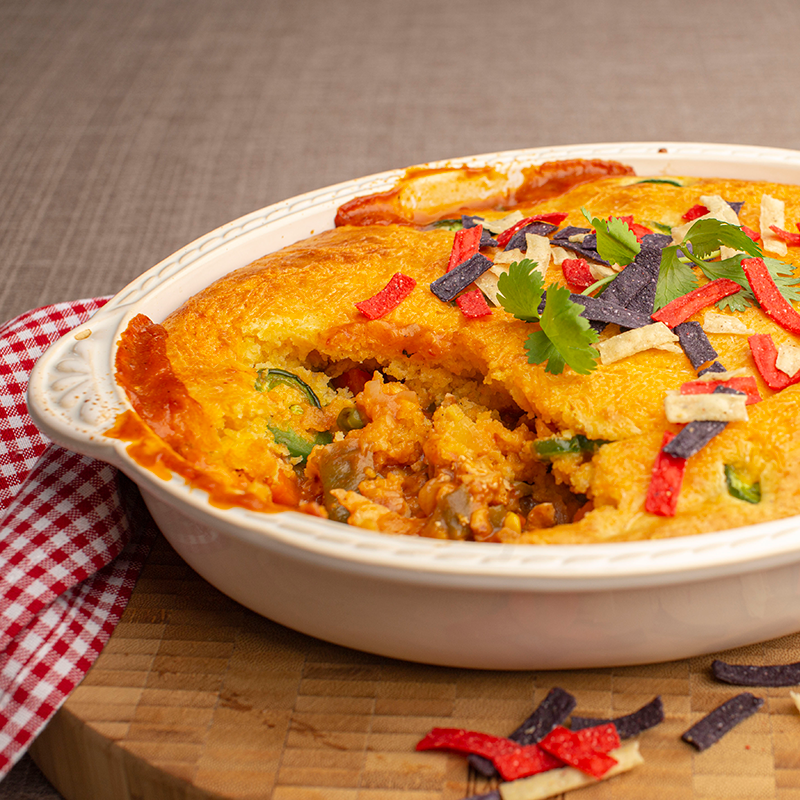 Chicken Pot Pie with Cheesy Cornbread Topping
Ingredients
1

12 oz package Gary's QuickSteak Chicken 

3

Tbsp

Butter

1/2

C

Onion, diced

3

Garlic Cloves, minced

1

10 oz package Frozen Mixed Vegetables 

1/3

C

All Purpose Flour

1

C

Chicken Broth

1 1/2

C

Chunky Salsa

1

8.5 oz package Cornbread and Muffin Mix 

1

Egg, large

2/3

C

Milk (2% or Whole) 

2

C

Cheddar Cheese

1

Jalapeno, sliced (optional)

Cilantro, chopped for topping (optional) 

1/2

C

Tri-color Tortilla Strips (optional)  
Instructions
In a skillet, prepare Gary's QuickSteak Chicken according to package directions, remove from skillet.

Add butter and sauté onions until translucent, stir in minced garlic.

Add frozen vegetables to pan. Stir and cook about 2 minutes then sprinkle flour on top. 

Stir into vegetables, add broth and salsa and bring to a simmer.

Stir occasionally until thickened, 8 to 10 minutes. 

While vegetable mixture is cooking prepare cornbread topping.

In a medium bowl mix the Cornbread and Muffin Mix with egg and milk, stir until smooth then mix in cheddar cheese, set aside. 

Add chicken to vegetable mix then pour into a casserole dish and spoon cornbread mixture onto the top

Smooth top with back of spatula or spoon, drop sliced jalapeños on top of cornbread. 

Bake in preheated oven 25-30 minutes.

When slightly cooled, top with chopped cilantro and tortilla strips for some added crunch. 

Address:
6824 J Street Omaha
Nebraska 68117
Telephone:
(402) 905-2706
We're Open
Mon-Fri: 8AM – 5PM