Chicken French Onion Sliders
This Chicken French Onion Sliders is made using Gary's QuickSteak Chicken Breast!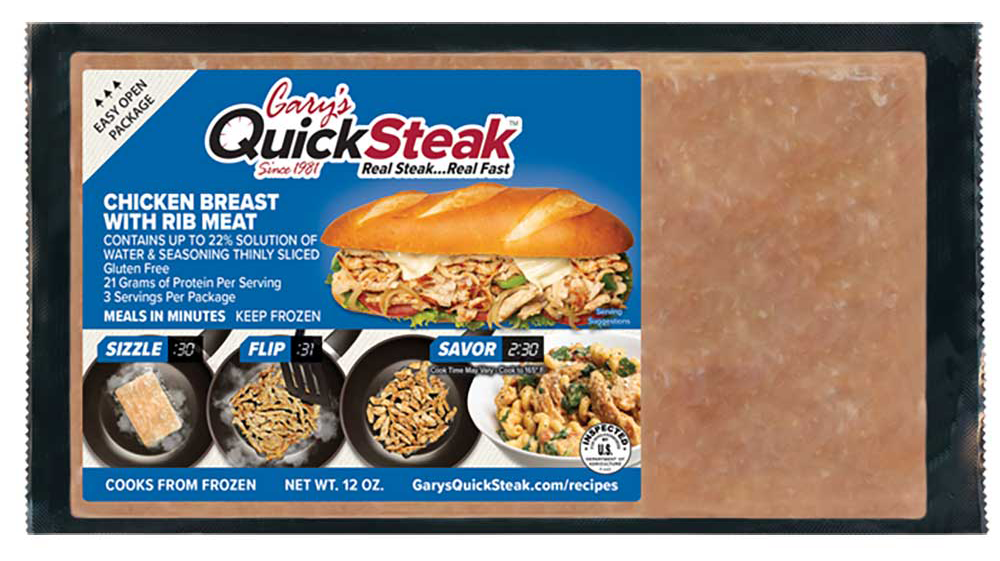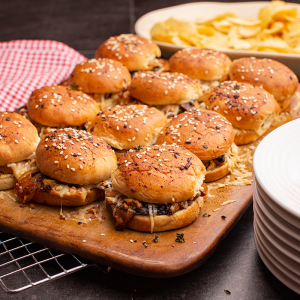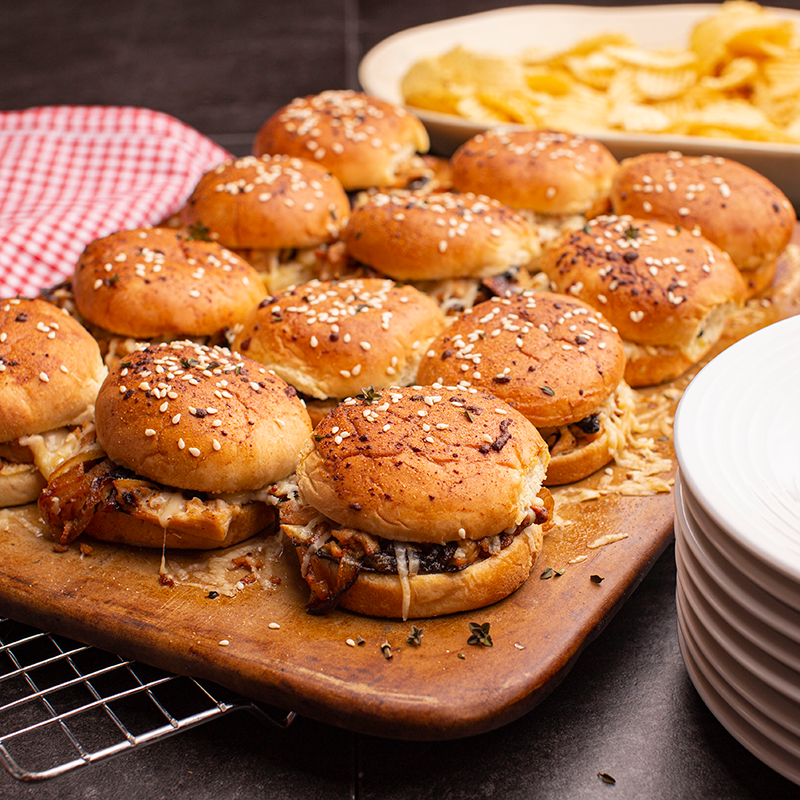 Chicken French Onion Sliders
Ingredients
1

12 oz Package QuickSteak Chicken 

4

Tbsp

Butter (1/2 stick)

1

Onions (large) Sliced

1

Tbsp

chicken base (Better then Bouillon) divided

1

Tbsp

Worcestershire sauce, divided 

12

Slider Buns

1

12 oz package Italian Cheese mix 

1

Tbsp

Sesame Seeds 

2

tsp

fresh thyme, chopped 

1/2

tsp

Onion Powder 

1/2

tsp

Garlic Powder  
Instructions
Prepare Gary's QuickSteak Chicken according to package directions. Add ½ tbsp chicken base and ½ tbsp Worcestershire sauce to the skillet while sautéing the chicken. Remove from skillet and set aside.

Wipe skillet and add 2 tbsp of the butter, melt over medium heat.

Add sliced onions to skillet and reduce the heat to medium low. Stir occasionally until lightly caramelized, about 25 minutes. If the onions start to burn or dry out add a tablespoon of water to skillet.

Add the chicken back to skillet and stir into onions.

Preheat oven to 350˚F. Lightly grease a large baking sheet, butter the top and bottom of buns, and place bottom buns on baking sheet. 

Add an even amount of chicken and onion mixture to each bun on the baking sheet, then top with Italian cheeses. Place the top bun on.

In a microwave safe bowl, melt remaining butter, base, and Worcestershire sauce. Mix well. Brush top of bun with butter mixture.

Mix chopped thyme, garlic, and onion powder and sprinkle tops of buns.

Sprinkle with sesame seeds, and bake sliders until cheese is fully melted and buns are slightly browned on top. About 15 to 20 minutes. Serve immediately.   

Address:
6824 J Street Omaha
Nebraska 68117
Telephone:
(402) 905-2706
We're Open
Mon-Fri: 8AM – 5PM