Buffalo Chicken Pasta Bake
This Buffalo Chicken Pasta Bake is made using Gary's QuickSteak Chicken Breast!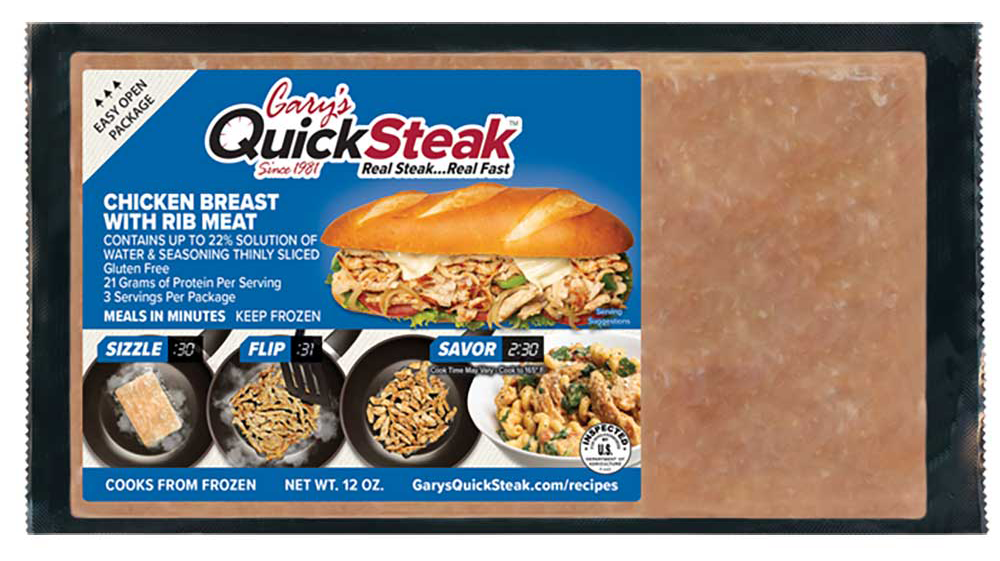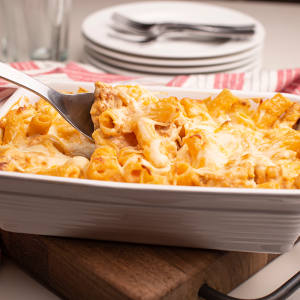 Buffalo Chicken Pasta Bake
Ingredients
1

12 oz package Gary's QuickSteak Chicken 

1

Tbsp

olive oil

2

C

Penne Pasta, uncooked

8

oz

Cream Cheese, softened

1

C

Ranch Dressing

1/4

C

Sriracha Sauce

2

C

Mozzarella Cheese, shredded

1/2

C

Colby Jack Cheese, shredded

Green Onions, sliced for garnish 
Instructions
Cook pasta according to package directions, drain, drizzle with olive oil to prevent sticking, set aside.

In a large skillet prepare Gary's QuickSteak Chicken according to package directions. Remove from skillet and set aside.

Add cream cheese, ranch dressing, Sriracha sauce, and 1 cup mozzarella cheese to skillet. Stir together until smooth. Add chicken and pasta to skillet and gently mix.

Spray casserole dish with nonstick spray, dump mixed ingredients to casserole, top with remaining cheeses. 

Bake 20 to 25 minutes. Remove from oven and top with green onions and serve immediately. You may drizzle additional Sriracha sauce for more spice.  

Address:
6824 J Street Omaha
Nebraska 68117
Telephone:
(402) 905-2706
We're Open
Mon-Fri: 8AM - 5PM